EDITORIAL POLICY OF "INTERNATIONAL RELATIONS PLUS" JOURNAL
INTERNATIONAL RELATIONS PLUS – A NEW SCIENTIFIC JOURNAL
Scientific-practical publication, "B" category, with Open Access.
Creative Commons Attribution License (CC-BY)
ISSN 1857-4440
eISSN 2587-3393
Free online access.
Print run – 100 copies
Periodicity – biannual (triennial)
Language of publication – Romanian, English, Russian
Online version: http://irim.md/cercetare/revista-ri-plus/
Founder – Institute of International Relations of Moldova (IRIM)
The International Relations Plus Journal is included in the international database Directory of Open Access Journals  (https://doaj.org/toc/2587-3393) the national database: The National Bibliometric Instrument (https://ibn.idsi.md/en/relatii-internationale).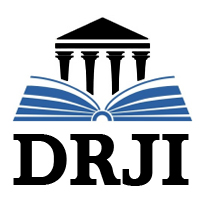 Directory of Research Journals Indexing
International Relations Plus is registered in the Index Copernicus   (https://journals.indexcopernicus.com/search/details?id=50233); Directory of Research Journals Indexing | DRJI | Journal Indexing  (http://www.olddrji.lbp.world/Publisher/PublisherHome.aspx?uname=2587-3393), https://www.citefactor.org/journal/index/23397#.XAeFHGgzaUk, http://www.worldcat.org/ (http://www.worldcat.org/title/relatii-internationale-plus-revista-stiintifico-practica/oclc/953815267&referer=brief_results).
"International Relations Plus" Journal represents an academic effort of the Institute of International Relations in Moldova to fill in the gap in the  scientific analysis of international relations and foreign policy of the Republic of Moldova. The editorial team will take into account the experience, profile and manner of the national publications in which international relations have been and are approached, will promote the scientific, analytical, research and knowledge spirit.
Concerning the name of the publication: why "International Relations Plus", there is a question, in particular, why "Plus"?
It is to be noted, first of all, that etymologically "international relations" represent relations between nations / states. In this sense, "plus" signifies the presence in these relations of non-state actors, which have a share and influence, including in the establishment of the world order.
Purpose and objectives of the journal
The scientific-practical journal "International Relations. Plus" was founded by IRIM in 2011 and registered by the Republic of Moldova's Ministry of Justice on November 24, 2017.
Legal address: 54 Pushkin Street, Chisinau, the Republic of Moldova, MD-2005
"International Relations Plus" Journal has been granted the status of a scientific publication of the profile, category "B", by Decision no. 16 of July 9, 2019 of the National Agency for Quality Assurance in Education and Research regarding the evaluation, classification and monitoring of scientific journals.
The editorial policy of the journal aims to support researchers in promoting the results of investigations conducted within the specialized laboratories: National Interest and Contemporary Integration Processes; International economic Relations; The rights and freedoms of the person: current issues, giving authors the opportunity to express their original opinions and views on various aspects of Moldova's internal and external policy, European integration, regional integration, the risks and challenges of globalization, and national security. It includes materials on the following scientific fields: political science, economics, law.
The journal publishes articles that meet the standards applied to scientific publications, which means that they have not been published in other journals, books or publishers; addresses current topics for political, economic and judicial theory and practice in the Republic of Moldova. In addition, articles from university staff employed at the institutions with which IRIM collaborates (over 50 institutions outside the country) are required.
Scientific-Practical Journal International Relations Plus – Scientific-Practical Publication with Open Access
Institute of International Relations of Moldova, founder of the journal "International Relations. Plus", supports Open Access Policy.
The journal is a scientific publication with Open Access based on the Creative Commons Attribution 4.0 International Public License (CC BY) (approved by the IRIM Senate, Minutes No 10 of 10.05.2017) and provides access to the necessary publication.